Annual review 2013
2013 was quite a busy year. Jim Morrisons 70th birthday was sadly overshadowed by the untimely passing of Ray Manzarek. A few weeks later one of Manzarek's regular collaborators died in a motorcacle accident: Darryl Read, who kept in touch with us from time to time and had performed Gloria on-stage with us some years back.
We put some new videos up on youtube in 2013. Over 900.000 have been counted on our youtube site. Latest addition there is an Official 2014 Tour Teaser.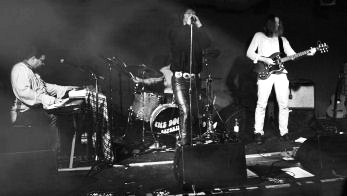 Catch up with us on www.facebook.com/doors.experience and meet thousands of fellow fans there!
We'll meet again in 2014. Apart from concerts in Austria and Germany, we are going to play the Vecer Legend Festival in the Czech Republic for the second time this year.
Break On Through To THE DOORS EXPERIENCE!