Kontakt: bigapple@blackbox.net
Tel.: 0 27 32 / 75 801 oder 0 0 664 / 14 54 255

Angelika Sacher (voc)
Robin Gadermaier (b)
Andreas Gallauner (dr)
Klaus Bergmaier (piano)


Programm:
Modern Swing, Latin
und Fusion Standards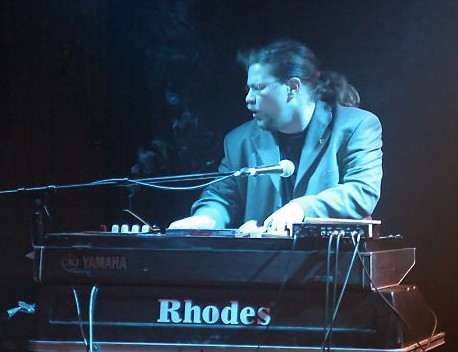 Foto: Waltraud Marsoner
SOLO PIANO oder JAZZ-STANDARD-PROGRAMM

Ich stehe auch als Solopianist bzw. mit einem Jazz-Standard-Programm in variabler Besetzung (von 2 bis 6 MusikerInnen + Sängerin) zur Verfügung. Für Ihre Veranstaltung mit gehobenem Niveau!

Anfragen bitte ebenfalls an
klaus.bergmaier@gmail.com oder telefonisch unter
0 27 32 / 75 801
bzw. 0 664 / 14 54 255

Snail-Mail:
Klaus Bergmaier
Bahnhofplatz 8/6/11
A-3500 Krems
Austria
http://www.arbeiterinnenlieder.at.tt/
Tamtam de Luxe
Klaus Bergmaier
(organ, rhodes & backing vocals)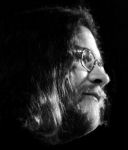 Geboren bin ich in Krems an der Donau (Niederösterreich).
Ab dem 7. Lebensjahr Autodidakt an der elektronischen Orgel, später auch Gitarre, Klavier, Percussion, Bass und Drums.
Erste veröffentlichte Komposition auf EP "First Theme" im Jahre 1985
Erste eigene Plattenproduktionen ab 1987, diverse Tätigkeiten in Tonstudios und für Musikverlage als Arrangeur, Kopist, Studiomusiker etc.
Studium der vergleichenden Musikwissenschaft an der Uni Wien
Ab 1990 regelmäßig in Bands: The Good Ol' Blues Brothers Boys Band (= The Original Brothers), Christian Zajer Band, Ron Urini and the Dum Dum Boys, The Jets, Fishermän's Friends, Testes Testis, Big Apple, Ozone,Soul Kitchen (Nein, das ist keine weitere Doors-Tribute, sondern eine Soul- & Funkband) Karin Hauk Quartett, The Rolling Stones Project, Wolf Blaha & The Crew, Tamtam de Luxe The Bad Flowers und Die Anomalie des Wassers. Ein Auftritt mit Drahdiwaberl. CD-Aufnahmen, Live-Auftritte im In- und Ausland sowie in Rundfunk und Fernsehen, Tätigkeit als Solopianist und Komponist für Lesungen etc.
Zusammenarbeit mit Smokey Robinson, Johnny Logan, Dagmar Koller, Hollywood- & Broadway-Diva Betty Garrett, Mitgliedern der Schmetterlinge, der EAV sowie mit Waltraut Haas & Erwin Strahl. Ende 2008 Live-Konzerte & CD-Aufnahmen mit Boris Bukowski, Birgit Denk, Hans-Koller Preisträgerin Viola Falb und der Band Minze für deren bislang unveröffentlichtes Unplugged-Album.
Mit Sängerin Angelika Sacher die preisgekrönte CD "...weil auch DU ein Arbeiter bist!", "morgenROT", "Die Freiheit, die WIR meinen", "Die Mühlen der Gerechtigkeit - Lieder nach Texten von Jura Soyfer", "MEHR als nur ein Bisschen Frieden"sowie zahlreiche Beiträge auf diversen Samplern. Infos dazu auf www.arbeiterinnenlieder.at.tt
Weiters die Parodie "Plagiat Atemlos".
Mitglied der Musikergilde: www.musikergilde.at/mitglieder/bergmaier
Seit Jänner 2018 Unterrichtstätigkeit an der Musikschule Herzogenburg.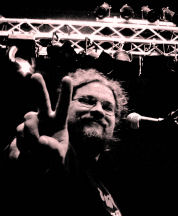 Motto: "Wer die Wahrheit nicht weiß, der ist nur ein Dummkopf. Wer Sie aber weiß, und sie eine Lüge nennt, der ist ein Verbrecher!" (Bert Brecht)
Equipment:

ab Tour 2011:

2 VMachines (von SM Pro Audio) angesteuert von zwei Korg Keyboards. Diese reproduzieren plug-ins von original Vox und Gibson Orgeln aus den 1960ern, Flügel, Cembalo, Fender Rhodes Mark I E-Piano und Fender Bass Piano - genau jene Instrumente, die Ray Manzarek live und im Studio benutzt hat.
<![if !supportLineBreakNewLine]>
<![endif]>

Tour 2001-2010:

Yamaha YC-20 Organ (schwarz 1970)

Fender Rhodes (1970s)
Interessante Links:
Klaus beim Promifrühstück der Bezirksblätter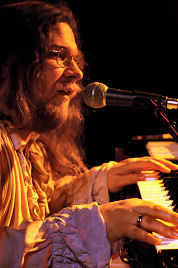 Foto: Waltraud Marsoner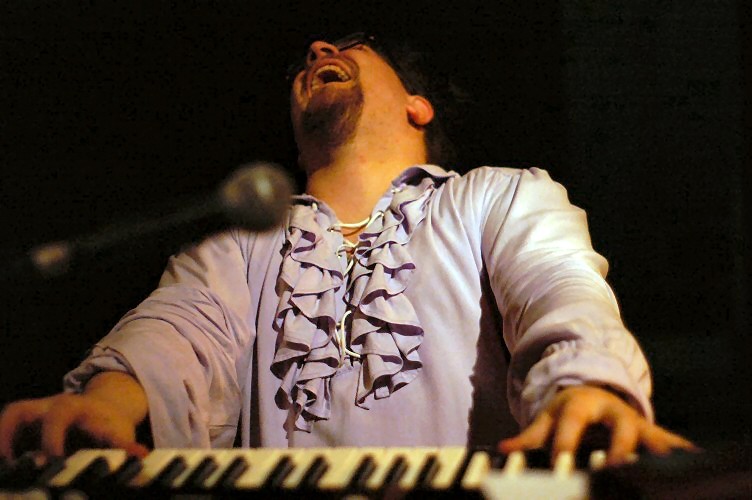 Foto: Waltraud Marsoner
Lieblings-
MusikerInnen
Beatles, Xtc, Doors, Spliff, Oregon, Frank Zappa, King Crimson, Heinz Rudolf Kunze, Ultravox, Yes, Nina Simone, Kate Bush, Pink Floyd, Led Zeppelin, Deep Purple, Queen, Rush, Supertramp, The Lilac Time, Depeche Mode, Genesis, New Order, Level 42, Faith No More, 10 CC, Midnight Oil, Simon & Garfunkel, Aimee Mann, André Heller, Helge Schneider, Jethro Tull, Primus, David Bowie, k.d. lang, Cheap Trick, Sonic Youth, The Sharp, Carole King, The Rembrandts, Eric Johnson, David Sylvian, Helmet, Rupert Hine, Joe Jackson, Jesus Jones, The Bangles, The Zombies, Manic Street Preachers, Rage Against The Machine, Del Amitri, Danny Wilson, Foo Fighters, Roxy Music, Kraftwerk, Focus, ABC, Scritti Politti, Eric Stewart, Manfred Maurenbrecher, Squeeze, Dream Theater, Spock's Beard, Neal Morse, King's X, Meshell Ndegeocello, Chris Difford, Andy Partridge, Fleetwood Mac, Trevor Horn, Bruce Hornsby, The Cure, The Shadow Kabinet, Joan Armatrading, Gino Vannelli, Suzanne Vega, Die Fantastischen Vier, Prefab Sprout, Gerry Rafferty, They Might Be Giants, Steely Dan, Pet Shop Boys, Human League, Sunny Day Real Estate, Manfred Mann, Eagles, Men At Work, Elvis Costello, Prince, Jeremy Days, Udo Lindenberg, Stevie Wonder, Crosby, Stills & Nash, Afghan Whigs, Nik Kershaw, Howard Jones, Ulla Meinecke, Paul Carrack, Thomas Dolby, Brian Wilson, Tears For Fears, Münchener Freiheit, Bruce Springsteen, Jellyfish, Trip Shakespeare, The Knack, Kinks, Joesi Prokopetz, The Who, The Church , Burt Bacharach, The Divine Comedy, Die Schmetterlinge, Gentle Giant , Hildegard Knef
.